{ All In Access }
All In for Students
12-month Pilot
A paid, 12-month program for select students attending Minority Serving Institutions.
Coming soon: 2023 All In for Students Cohort
Request more information on the All In for Students program:
Request more information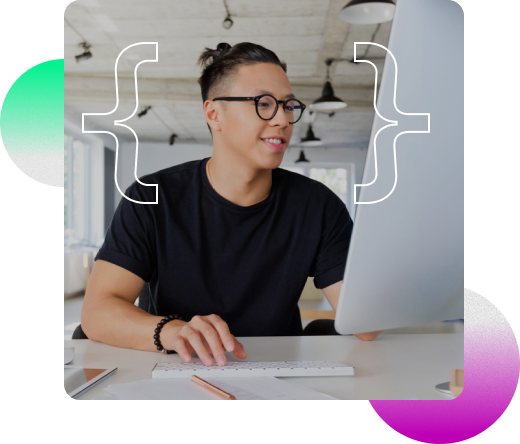 2021 All In for Students Pilot
Professional development training
Participants will attend regular meet-ups to hear from open source professionals on topics that will help equip them for success. Topics include:
Leveraging employee resource groups
Dealing with microaggressions
Performance management
Careers in tech
Developing and owning your personal story
The power of collaboration and networking before and after the job
Structured 12-week open source project
Students will be matched to teams with a corporate partner or Major League Hacking to complete a 12-week project where they will either contribute directly to open source or focus on working with open source communities. Each student will also be paired with mentors to support them throughout the process.
Internship experiences
Students who complete the open source curriculum, professional development sessions, and 12-week project will have the opportunity to participate in an internship experience with one of our corporate partners.
Are you All In?
All In for Students provides open source curriculum, career development, and opportunities at companies, nonprofits and within open source communities. Consider becoming a corporate partner today.